Hi there! This is an old post that may reference technology or views I now consider outdated - or maybe even a little embarrassing. Enjoy at your own risk.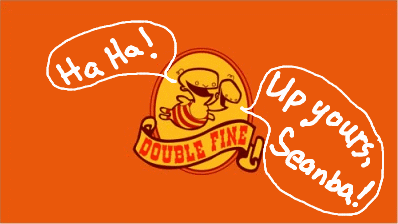 I've been a game developer for over ten years now and one thing that I can promise you that is deep in every heart of each person who works in this industry is this: an idea for an awesome video game they hope to some day create.
Today I'm going to do something I've never done before and publicly talk about my own brainchild.
It's a Halloween themed game with gameplay elements similar to those found in old-school Japanese RPGs. The game stars a geek squad of junior high school kids who run into trouble with some local bullies while they are out trick-or-treating. And then, by some cosmic accident (the witching hour, a passing comet, an ancient artifact, whatever – I haven't figured that part out yet) they are swept into a magical quest where they adopt the powers and abilities of their costumes and … well, you get where this is going.
I have some great ideas for the costumes too! Naturally, being a huge Transformers fan myself, one of the characters is going to be a complete badass giant transforming robot. Man, this is going to be awesome! And original too!
But then … awww crap!
"The first of four new Double Fine games is a little Earthbound-inspired RPG about a crazy Halloween night."
What? RPG? Halloween night? Gulp!
"The player's abilities, and those of AI-controlled trick-or-treaters, will be determined by the costumes they're wearing. Players will transform into gigantic versions of their costumed characters—like a massive knight or skyscraper-sized mech—when engaged in battle with Halloween beasts."
I'm not kidding, I literally felt ill upon reading that.
And this screenshot brought tears to my eyes …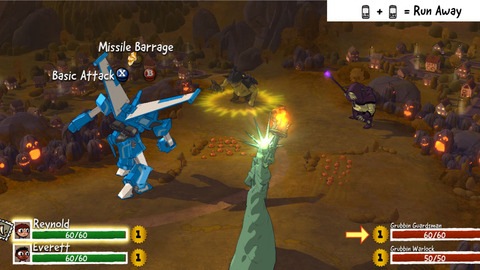 I've had a lot of ideas for what would make a cool game but never before have I ever seen something so close to my own vision, something that I thought of as a totally original idea*, independently dreamt up by another developer who is going to take the ball and run for it. What a surreal experience it was for me today.
And what a perfect lesson it is on the world of difference between having an idea and taking action on that idea. Yeah, I had a great idea for a game … but so what? Someone else if finding a way to turn that idea into something real.
Sigh.
Well, okay, so I feel a bit down on this today, but in all honesty I truly wish Schafer and his gang over at Double Fine the very best of luck with Costume Quest. And hey, at least it's being developed by some world-class talent.
And now to make sure my other gaming ideas don't suffer the same fate …
But still. Ouch.